Join us for upcoming events
We're your local destination for all things wine
Society Wine Bar hosts frequent in-house classes, seminars and special events that bring world-class experts in winemaking and representatives from vintners to you. We offer an elegant and inviting atmosphere, and our highly knowledgeable staff imparts their passion for wine throughout the guest experience, creating a one-of-a-kind destination that consistently results in repeat guests. Once customers have experienced Society Wine Bar, they can't wait to bring their friends. They also sign up for our weekly wine classes or our subscription-based wine club.

"Our guests are like family to us," Jayme says. "We know them by name, and we make them feel at home and welcome each time they walk in the door."

The Society Wine Bar hosts several different Sip & Shop Wine Tasting Events throughout the year such as a "Holiday Sip & Shop" or "Sip & Shop" held in the spring and fall seasons.
Our Wine Society – Weekly Tastings
The Wine Society is for anyone who is interested in learning more about wine in a fun, social setting. Our Weekly Educational Wine Tastings provide you the opportunity to taste a variety of different wines served alongside a variety of gourmet food items.

Our Educational Wine Tastings are held throughout the week at 7 p.m; the cost is $30 each week For more more information on The Wine Society, please click here.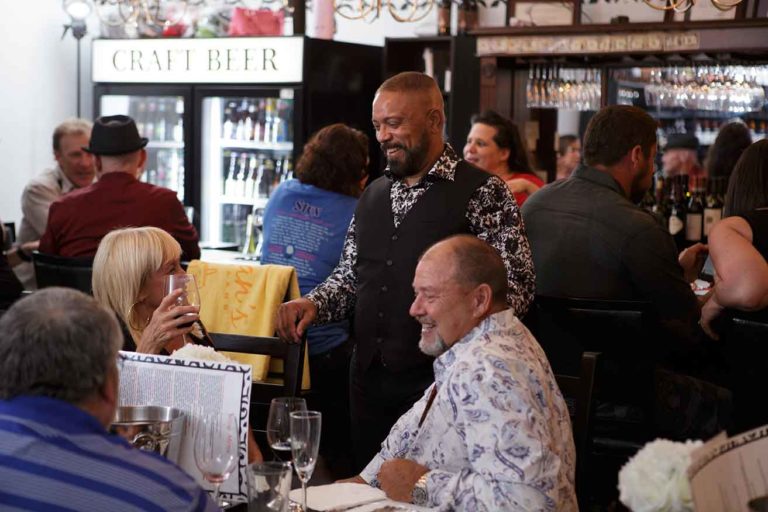 Society Wine Bar can host all types of events:
• Bachelorette Parties
• Birthday Parties
• Anniversary Parties
• Bridal & Baby Showers
• Group Meetings
• Charity & Other Non-Profit Fundraisers
• Private Wine Tasting for Friends
• Charity Events
• Business / Corporate Functions