Wine Society
Weekly Wine Society builds a community of wine lovers
Take your wine knowledge to a new level with fun and engaging weekly Wine Society classes at Society Wine Bar. You'll learn about wine, expand your knowledge and build a new network of friends and fellow wine lovers.

"People make friends at Society Wine Bar and socialize outside the wine bar," Society Wine Bar Founder Jayme Kosar says. "They share moments and celebrate birthdays and weddings here. We know all of our guests' names, and we indeed are a family."

Our Wine Society nights build a local community of wine lovers and offer members-only access to unique selections at a fraction of the usual price. As a member, you also may receive perks such as reduced admission to wine events in your area.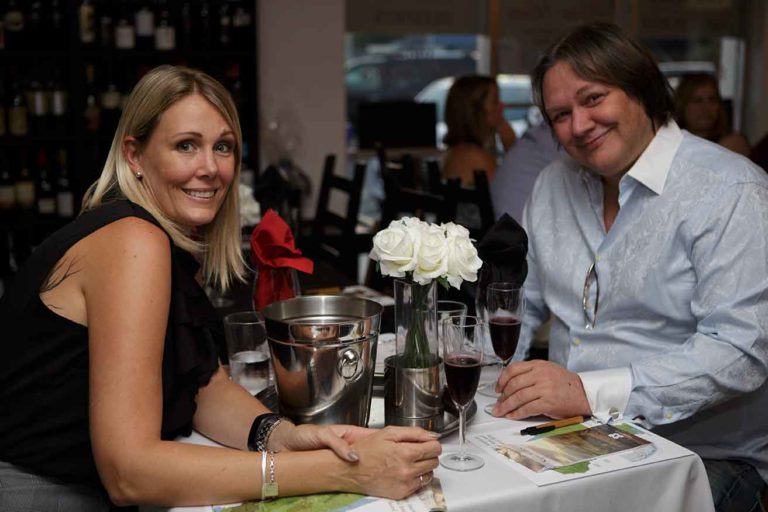 Take a Trip Around the World through Wine
There aren't many ways to take a virtual trip around the world through wine. Society Wine Bar offers that and so much more. Weekly Wine Society classes establish Society Wine Bar as your go-to fun and educational local resource for all things wine. The fun and low-cost wine-tasting classes are open to anyone who wants to learn more about wine. Our knowledgeable staff teaches attendees the international grape profiles while exploring the differences between Old World & New World grape varietals. Wine Society also brings in guest winemakers and wine representatives.

"It's almost like we're throwing a party and this is our house," says Society Wine Bar Manager Matt Pruner. "You join us, and we take care of you. When our customers leave, they take great memories with them."

You'll love the experience each time you visit Society Wine Bar, and you'll appreciate the expertise of our knowledgeable staff. "When customers order a glass of wine at Society Wine Bar, our expert staff shares the story behind the wine with passion and professionalism — the region from which the wine originates, the notes they might taste and why, and steps the winemaker took during the winemaking process to influence that in an artistic way," Pruner says. "You come in, you have fun and you learn about the wine you're drinking. It is a very different dynamic from the typical bar where a server pours you a glass of wine and walks away. Society Wine Bar is more than a place to order a drink, it's an experience."

Society Wine Bar was created to satisfy the demand for wine varietals and wine education for people wherever they may be in their relationship with wine. We have the perfect wine for every occasion, and our mission is to help customers along their wine journey.