A World of Wine in Every Location
With over 200 Wines by the Glass, 100 Craft Beers, and Small Plates, we provide one of the largest wine programs in the country. Immerse yourself in the culture of wine through the Society Wine Bar Monthly Wine Club and our weekly Wine Society.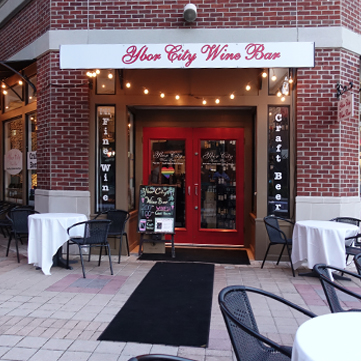 Society Wine Bar
A One-of-a-Kind Wine Bar Experience
It's a warm and friendly neighborhood destination perfect for a date night, a girls' night out or for entertaining clients for a one-of-a-kind wine bar experience.

Society Wine Bar Founder Jayme Kosar is passionate about spreading the culture of wine nationwide. She and business partner Michael Boehme brought an elegant, chic and fun vibe to Tampa, Florida, since the opening of the original Ybor City Wine Bar location. With locations expanding across the state of Florida, wine lovers are able to enjoy the experience in their local neighborhoods.

The atmosphere is contagious, and our friendly staff shares their extensive knowledge of wine to every customer. It's a genuine passion that you won't find at a typical neighborhood bar.

"Our guests are like family to us," Kosar says. "We know them by name, and we make them feel at home and welcome each time they walk in the door."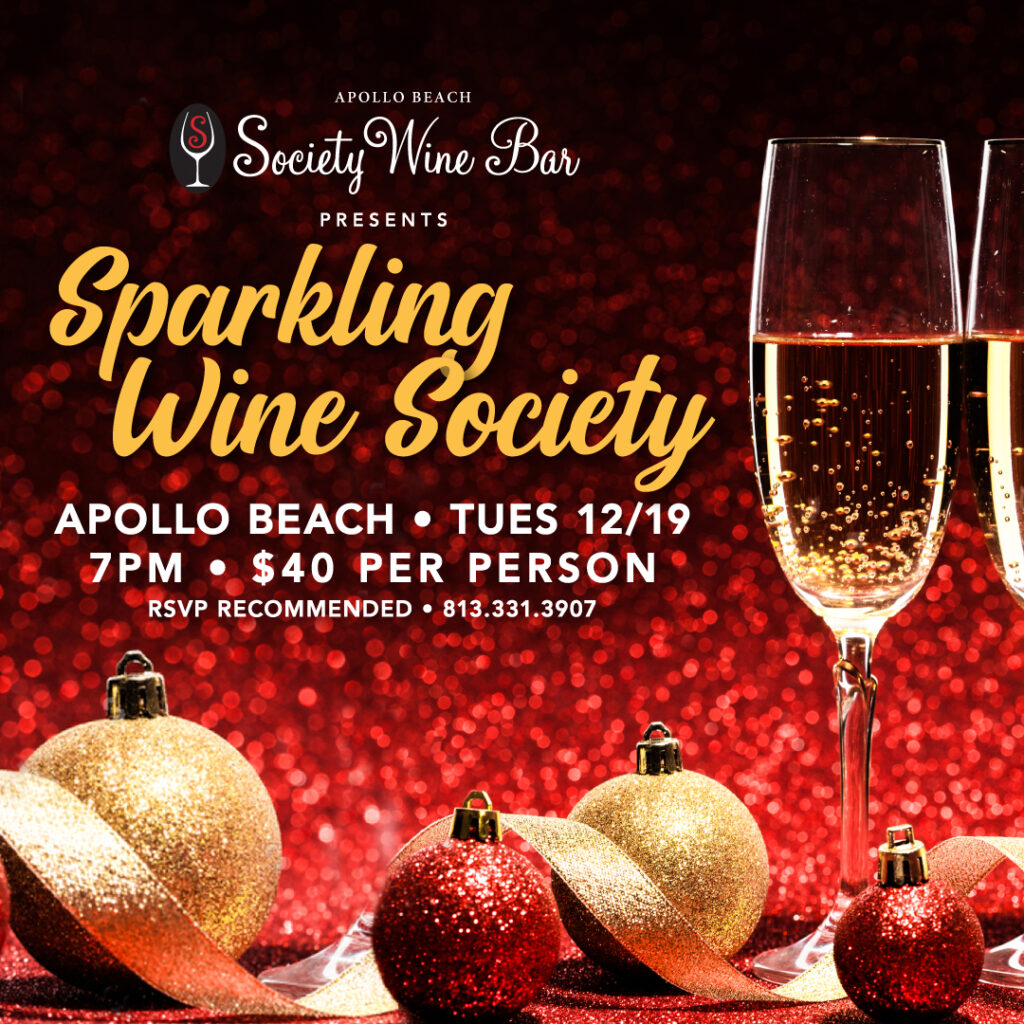 Join us at Apollo Beach Society Wine Bar December 19th.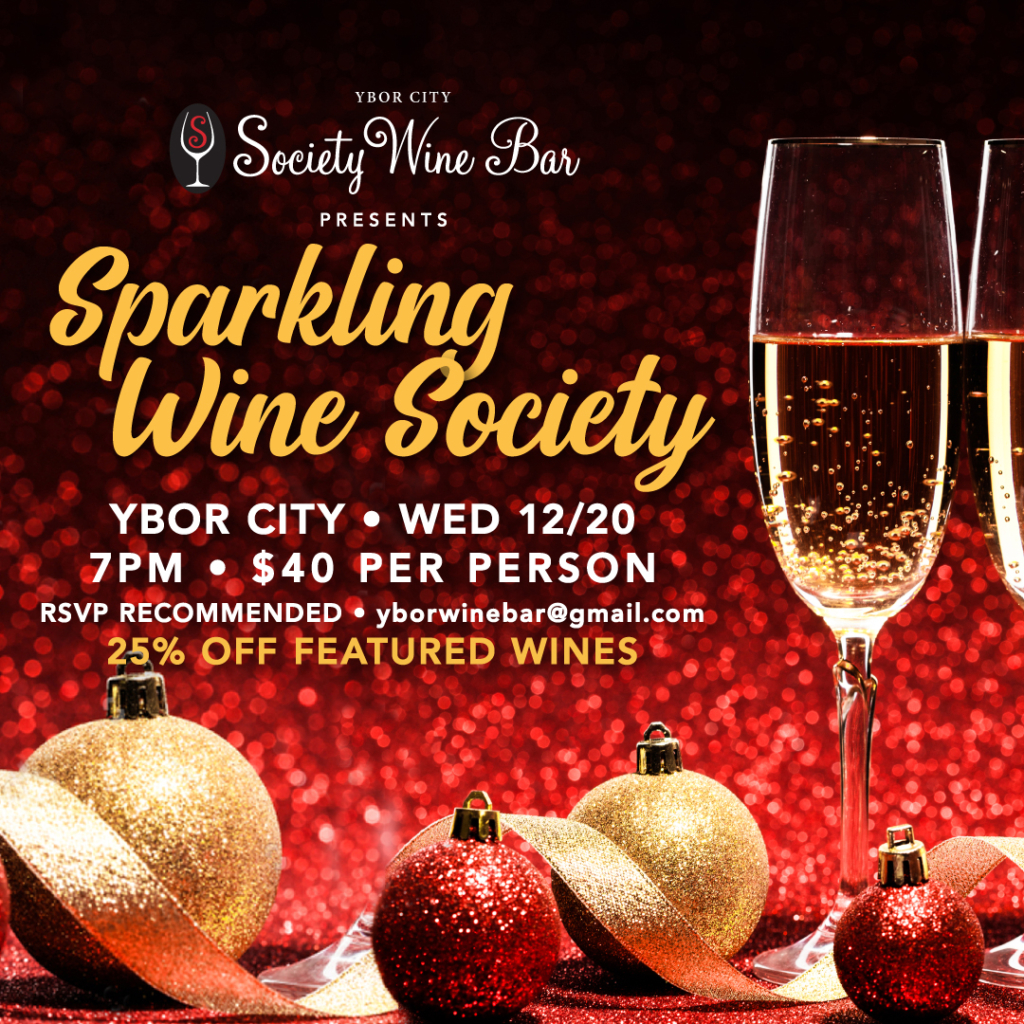 Join us at Ybor City Society Wine Bar December 20th.
Click Here to Reserve Your Seats for Our Sparkling Wine Society!
Find a Society Wine Bar Location Near You
Wine Society
Want to take your knowledge of wine to the next level? Join our weekly educational Wine Society, and learn all about wine.
Wine Shop
You'll be wowed by our hundreds of handpicked, boutique wines, their wide range of price points, and our highly knowledgeable staff.
Wine Bar
Most wine bars and many restaurants have a wine list of only 20 to 30 wines. We offer over 200 wines by the glass, 100 craft beers, and small plates.
Join our Wine of the Month Club today!
Choose from four different packages
Serious wine lovers can purchase Society Wine Bar Wine Club memberships which range from $50 to $100 per month. The memberships include two to four bottles of wine at various price levels: Wine Lover, Wine Aficionado, Wine Connoisseur and Wine Snob depending on the customer's level of desire.

Monthly Wine Club members get VIP access to unique selections and the chance to try great wines at the fraction of the price. They also receive discounted admission to our local wine events, weekly Wine Societies, and more.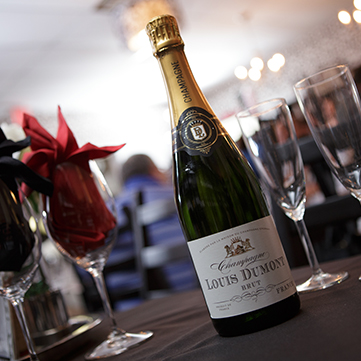 Interested in Owning A Wine Bar?
Turn your passion for wine into the opportunity of a lifetime.

Please contact us for more information on how to open a location near you.
News & Blog
Society Wine Bar Featured on Great Day Live TV segment spotlights the upcoming Halloween Candy & Wine events at Society Wine Bar locations Trick or…

Society Wine Bar Featured in Tampa Bay Times Article spotlights our impressive menu which appeals to both wine aficionados and craft beer geeks Society Wine…

Society Wine Bar Opens Second Location in Seminole Heights Our newest wine bar brings the culture of wine to another up and coming district of…