Society Wine Bar Featured in Tampa Bay Times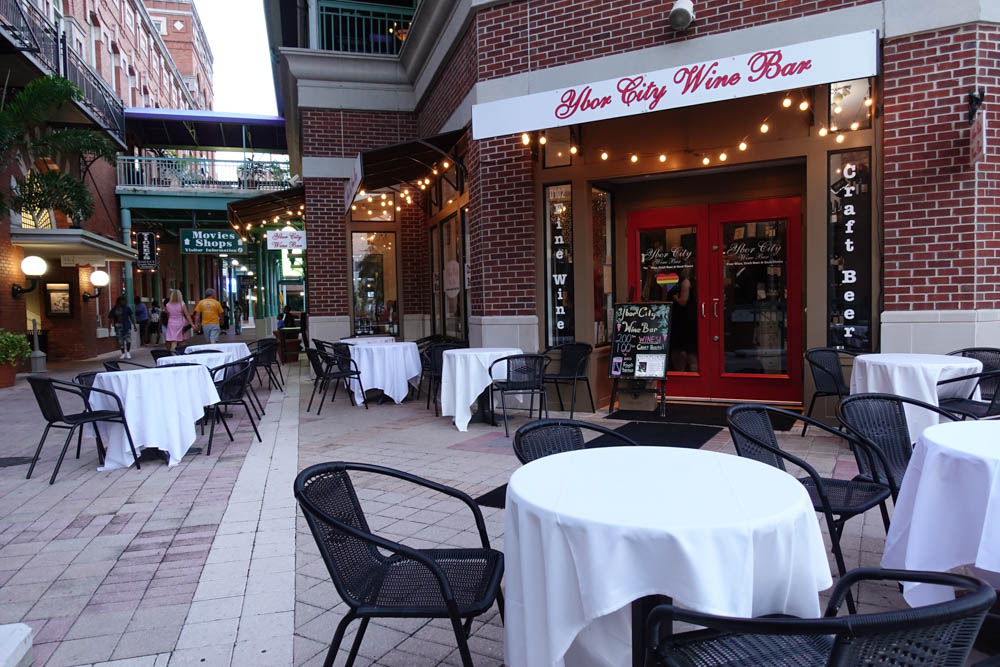 Article spotlights our impressive menu which appeals to both wine aficionados and craft beer geeks
Society Wine Bar is making headlines for our unique wine bar experience, our staff of wine experts and our incredible beer offerings. Our Ybor City flagship location was recently spotlighted by the Tampa Bay Times. The article, entitled "Ybor City Wine Bar: Much more than the name implies," spotlighted our extensive menu that goes beyond wine.

From the article, "Ybor City Wine Bar may be a wine bar, but it's also a classroom, it serves a variety of small plates and desserts, has a bar that might surprise even a dedicated beer geek."

Society Wine Bar is an exciting low-cost investment and unique first-to-market concept with the possibility of high revenue. Led by a team of highly respected wine and franchising experts, Society Wine Bar is offering a simple and profitable menu of wine, craft beer and small plates, as well as continuing education through weekly wine classes. Our subscription-based wine club rounds out a four-part revenue stream for our highly scalable business model that has taken Tampa by storm.

With two popular flagship locations in Ybor City and Seminole Heights in Tampa, Florida, Society Wine Bar is ramping up for rapid nationwide expansion.
Our unique menu and experience sets us apart from the competition
Society Wine Bar features 200 wines by the glass, one of the largest wine lists in the country. Our boutique menu features a hand-selected variety of wines curated from around the world, many of which are unique and produced in small batches. Prices are reasonable, ranging from $5 to $15 a glass and up to $50 a glass on the sommelier's premium wine list. We also serve wine in the proper stemware to ensure an optimum tasting experience.

"Most restaurants have only 25 or 30 wines by the glass," Jayme says. "We have taken our large wine list and made it easy for guests to navigate because of our eclectic boutique presentation by groupings rather than types of wine. It also creates a more fun and adventurous wine experience that we are known for."

Our menu also offers 100 craft beers and small plates, such as artfully arranged cheese boards and desserts. This simple business model makes Society Wine Bar less costly to launch and operate than the typical food or retail establishment. We don't require a full kitchen build out and we don't require a large staff.
Learn more about Society Wine Bar franchise
Society Wine Bar is an affordable franchise that meets the growing love of wine in the United States and beyond. Operating in less than 1,200-square-feet, with a simple build-out, opening a Society Wine Bar franchise is nearly half the cost than other retail or food-based franchises. With a proven business model that features multiple revenue streams, your wine bar has a potentially large return on an initial investment and is poised to become the destination for all things wine in your city.

It's the perfect time to get in on the ground up of this unique and potentially profitable franchise opportunity in the booming wine industry. To learn more and to start a conversation, fill out a form to download our free franchise report or visit our research pages.